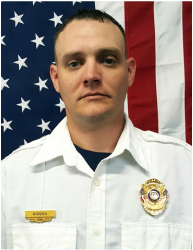 ERICH HIGGINS
FIRE CHIEF


Erich Higgins was hired on April 9, 2015 as a full-time Career Firefighter. He was also a familiar face to everyone here at the District, as he was previously with the Buffalo City Fire Department. Erich was promoted to Battalion Chief on August 10, 2015. His vast knowledge and years of experience in the fire service will enhance all facets of the District mission. Erich became the Fire Chief on May 21, 2016.
---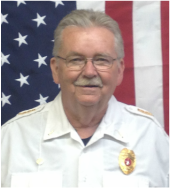 RICHARD SMITH
ASSISTANT FIRE CHIEF


Richard Smith began as a volunteer firefighter for Fair Grove Fire Protection District in November 2012. Mr. Smith was appointed as the Assistant Fire Chief in August 2013 and Acting Chief in 2016. Mr. Smith retired from the City of Springfield Fire Department after 28 years of service. His knowledge and dedication are a great asset to the District.
---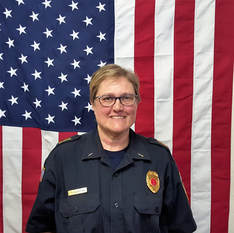 DEBBIE CLOPTON
LIEUTENANT
VOLUNTEER

Debbie Clopton began as a volunteer with the Fair Grove Fire Protection District in January 2011. She was promoted to Lieutenant on July 9, 2014. Ms. Clopton is a member of the National Registery for EMTs. She also successfully completed and passed her state practical and written exams for Missouri Fire I and Fire II the end of June 2014.
---